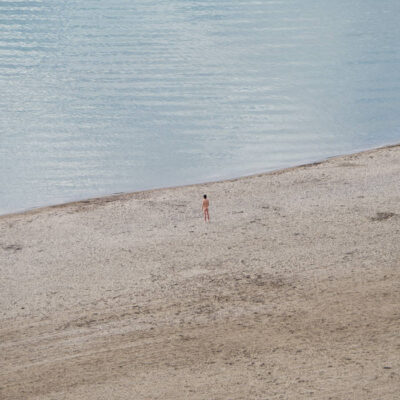 SAB 108 | LP, DL
Eight Waves in Search of An Ocean
Born in Turin and based in Toronto, Daniel Colussi has been playing in underground bands within various subterranean communities for the last twenty years. Adopting the nom de guerre Fortunato Durutti Marinetti, he self-released the Desire cassette in 2020, which was quickly followed with Memory's Fool (Soft Abuse/Bobo Integral) in 2022 and the Desire LP (Second Spring), also 2022. The third Fortunato Durutti Marinetti album is titled Eight Waves In Search Of An Ocean and it arrives November 2023 via Quindi Records and Soft Abuse.
Colussi draws inspiration from the restless, explorative spirit of 1970s songwriters such as Robert Wyatt, Annette Peacock and Lou Reed — artists more committed to the spirit of their own individual expression than to genre tropes.
Working with producer Sandro Perri, the intention with Eight Waves In Search Of An Ocean was to pursue an organic-hybridity in which synthesizers, saxophones and violins coalesce into an unified whole. On first single "Clerk Of Oblivion," fretless bass brings a smooth funkiness to the rigidity of a vintage drum machine rhythm. On the epic opening track "Lighting On A Sunny Day" oscillating synthesizer tones pulse and sweep alongside violins and treated saxophone. "I Need You More" closes out the record on a breaking wave of dubby, decaying grandeur and features a massive flute solo. Each of these eight songs is a world unto itself, a vista to explore. Always changing but always familiar, Eight Waves In Search Of An Ocean continues Colussi's exploration of what he calls "poetic jazz rock" — a musical form of his own invention which is not poetry, not jazz and doesn't really rock. Nonetheless, this is poetic jazz rock to the core.
Track Titles
Lightning on a Sunny Day
The Flowers
Misfit Streams
The Movie of Your Life
Clerk of Oblivion
Smash Your Head Against the Wall
Tomorrow's Poem
I Need You More